Fulfilling the Telemedicine Promise with Remote, Video-based Vital Signs Monitoring During and Post COVID-19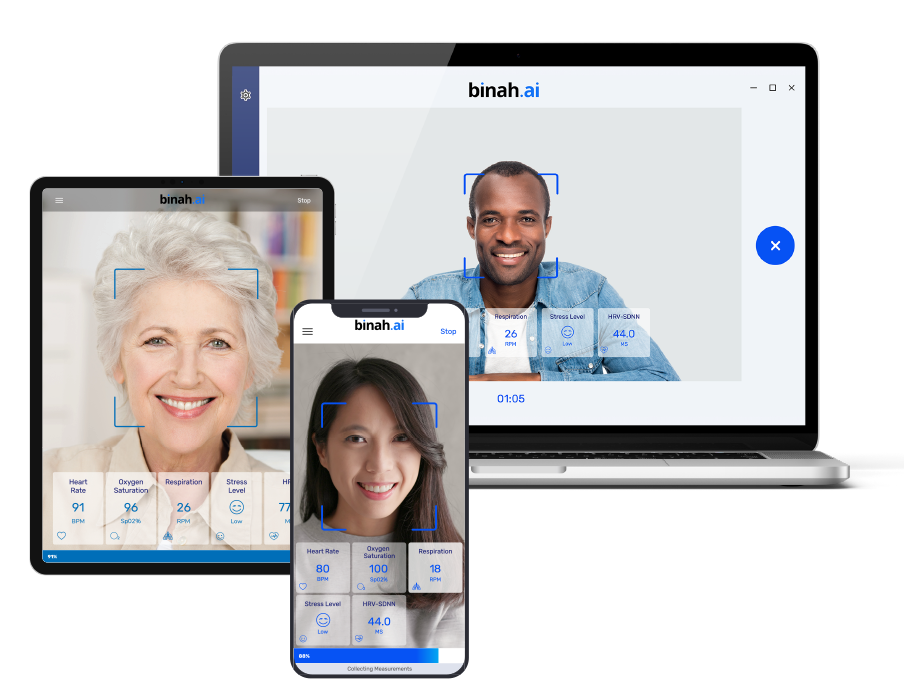 Your data will be kept and managed in Binah.ai systems in accordance with our Privacy Policy.
The COVID-19 pandemic continues to be a strong catalyst for the massive adoption of Telemedicine services. However, physicians' abilities to check on patients through an online meeting are still limited to a discussion and visual observation. The patient must have a different device at home to measure oxygen saturation, blood pressure and other vital signs, when necessary. Being able though to offer medical service providers the ability to remotely monitor a set of vital signs would tremendously boost the efficiency of Telemedicine usage. What if we can make that happen using only the patients' smartphone camera? Then we are truly fulfilling the promise of Telemedicine services, by making vital signs monitoring easily and conveniently available to anyone, anywhere.
Binah.ai's technology offers the ability to remotely monitor, in real-time, vital signs such as heart rate, heart rate variability, oxygen saturation (SpO2), respiration rate, and mental stress – directly from a patient's smartphone.
Its immense benefits go well beyond the ability to remotely monitoring patients. With Binah.ai's app, you can:
Save on operational costs

Free up a valuable doctor-patient online meeting time

Offer patients

a tool for staying on top of their health, accessible anytime




Monitor vital signs by patient history and broader trends

Automatically input patient vital signs into their EHRs
Recommend lifestyle changes for health improvement and maintenance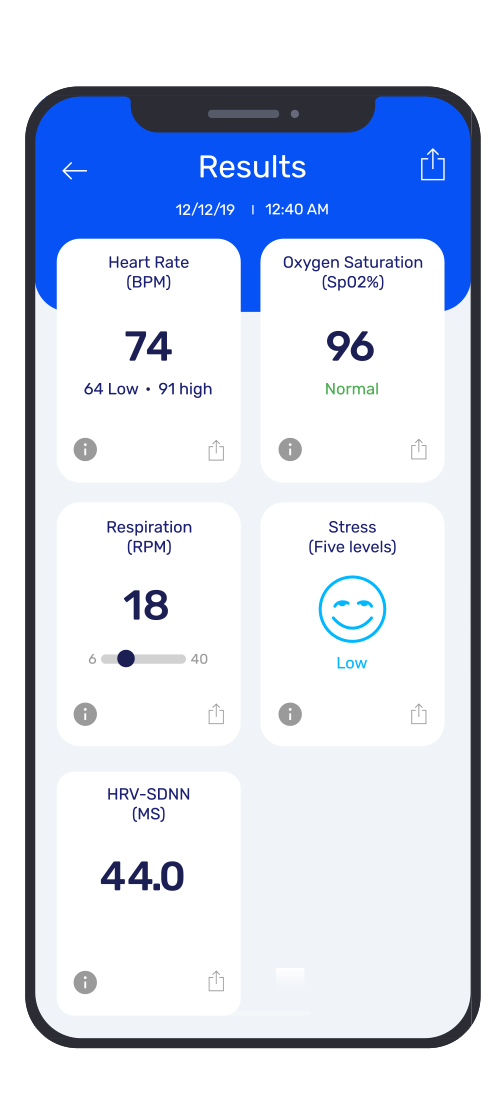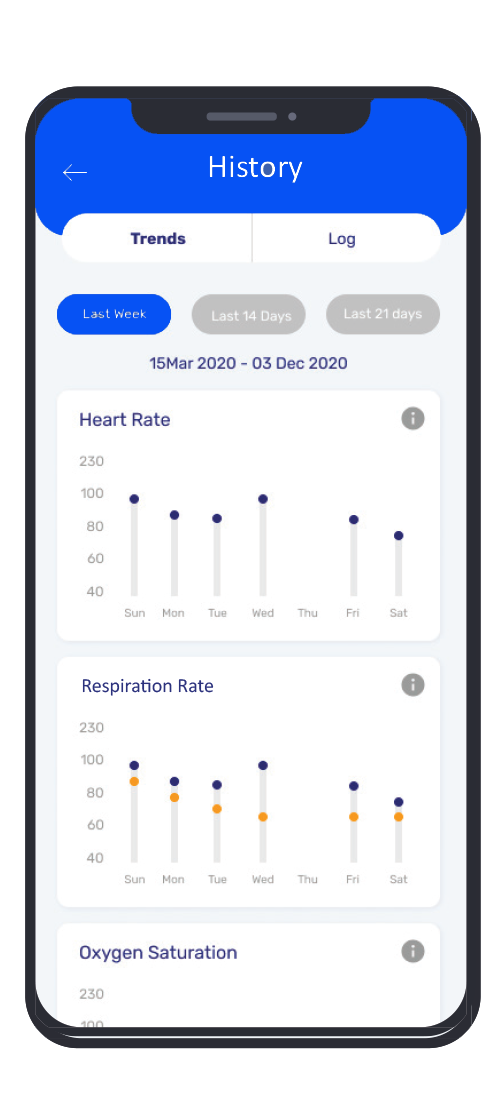 Watch our webinar to view a demo of Binah.ai's app, and learn about:
Telemedicine usage and its impact on global health services.
The Telemedicine process; pre-, during, and post online meeting.
How Binah.ai fulfills the promise of Telemedicine with its video-based, remote vital-signs monitoring app, before, during, and post Covid-19.
How Binah.ai's measurements are extracted and verified for accuracy, and how the solution is delivered and implemented.
Telemedicine challenges: How the BVue app can change the patient's habits.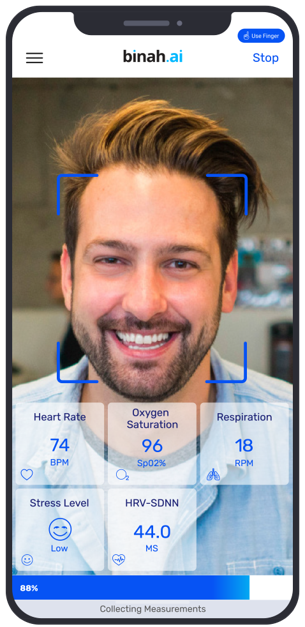 Blood Pressure
(coming soon)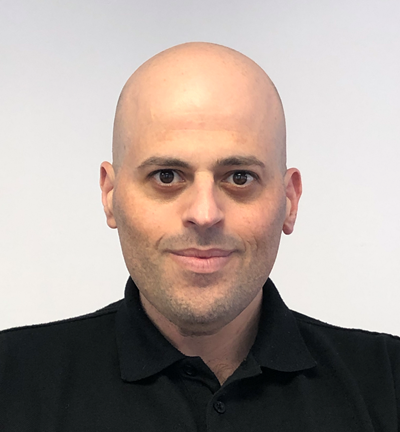 OUR SPEAKER
DAVID MAMAN, BINAH.AI CO-FOUNDER AND CEO
David spearheads the team in fulfilling Binah.ai's vision and mission. A seasoned speaker and international industry leader, David is a serial entrepreneur who has taken numerous start-ups from vision to international success: Hexatier (acquired by Huawei), Precos, Vanadium-soft, GreenCloud, Teridion and others. Binah.ai is his 13th start-up where David sets the strategy and manages the execution of the company's mission to enable healthcare services to anyone, anywhere.
Benefits of Using Binah.ai Video-based Vital Signs Monitoring
No wearables- available on all popular mobile devices like smartphones and tablets

Built and clinically tested to deliver medical-grade accuracy.
Detect body vital signs just by looking at any device camera.


Supports any age, gender
and skin color

App runs locally on device and
does not require an internet connection
Binah.ai app is delivered as an SDK or end-to-end white label app platform
Recent Market Recognition